Here are a few more AFO pictures I just received from
demonalchemist9. The first two are in a bit better lighting than the last batch I posted.


The Fire Nation Trio is so much cooler than you: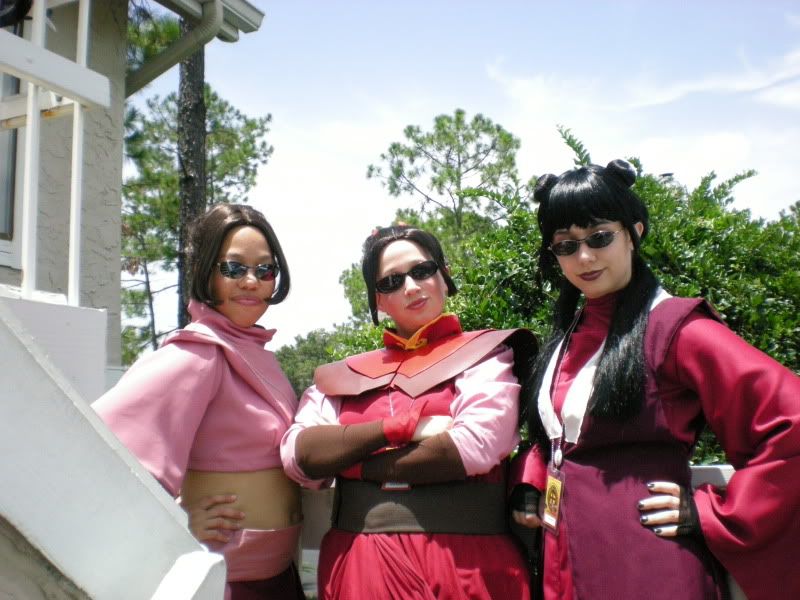 This is my favorite piece of Avatar swag: a canvas tote featuring a beautiful fanart depiction of the only thing that makes Mai smile, Prince Zuko. I bought it along with several prints by the same artist at Megacon earlier this year.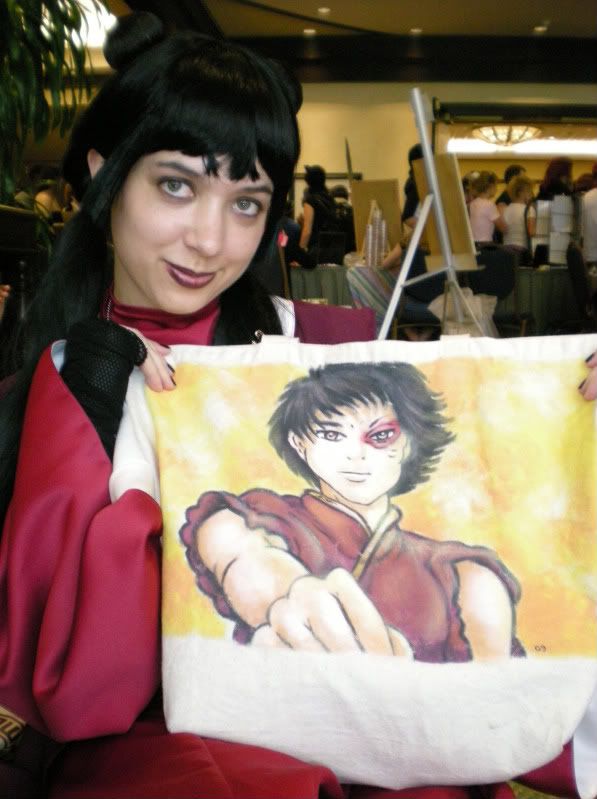 Bad lighting again, but otherwise I like this pic I got with a flirty Zuko cosplayer: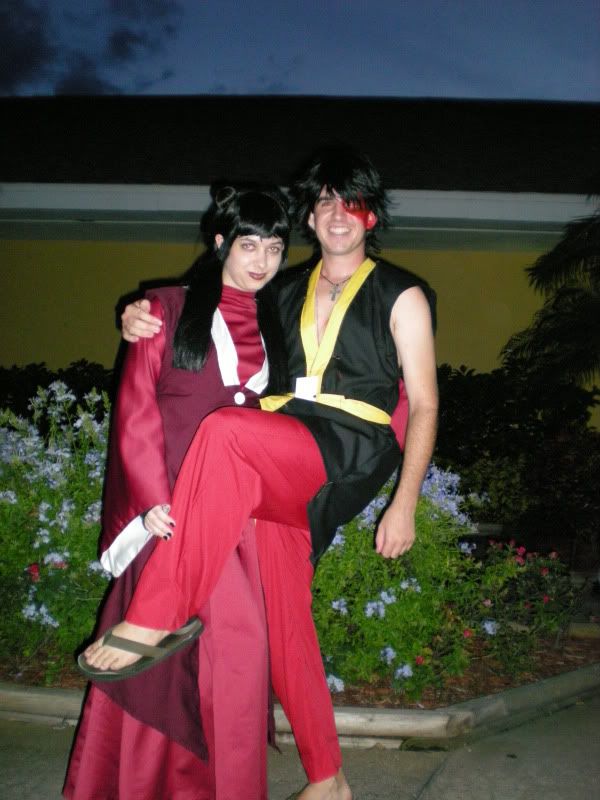 Joie